Lost Dog Found THANKS
A LETTER OF THANKS FROM THE OWNERS

Thank you for your assistance. We found Obi Tuesday morning!! He was in the gated community to the east of you, other side of Val Vista. A woman who'd seen him on the Gilbert Press online saw him Monday evening by the park. A whole army of Heather's friends went out there, some staying until 2:00 a.m., live trap, everything but he kept running whenever anyone sited him!!

A group went back Tuesday morning, took Obi's mom with them!! She was the key - a couple boys had him cornered under a large shrub, but when his mom came around he came out to see her!! Seems he was out on his own for 6 days!! Vet checked him out, went from at least 4 lbs to 2.5! But otherwise in very good shape, bland diet for a bit until he gets used to food - but there's nothing wrong with his appetite and he's frisky as ever!
A true miracle!! But I wanted you to know about our happy ending. Made the last few days of our vacation a lot easier to enjoy! He's sleeping on my foot right now
. Thanks so much! Terry
The information in this electronic mail message is the sender's confidential business and may be legally privileged. It is intended solely for the addressee(s). Access to this internet electronic mail message by anyone else is unauthorized. If you are not the intended recipient, any disclosure, copying, distribution or any action taken or omitted to be taken in reliance on it is prohibited and may be unlawful.The sender believes that this E-mail and any attachments were free of any virus, worm, Trojan horse, and/or malicious code when sent. This message and its attachments could have been infected during transmission. By reading the message and opening any attachments, the recipient accepts full responsibility for t aking pr otective and remedial action about viruses and other defects. The sender's company is not liable for any loss or damage arising in any way from this message or its attachments.Nothing in this email shall be deemed to create a binding contract to purchase/sell real estate. The sender of this email does not have the authority to bind a buyer or seller to a contract via written or verbal communications including, but not limited to, email communications.
ORIGINAL POST
Please help this cute Yorkie find his way back home.
His name is OBI.
Please call Terry Sperry with any information
509-869-8161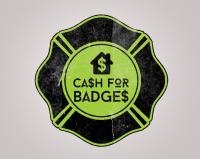 Author:
Vanguard at Treehouse Realty
Phone:
480-241-4570
Dated:
October 2nd 2014
Views:
523
About Vanguard: Two local firefighters from the east valley have teamed up to create a program that gives people who...