5 Tips To Take The Stress Out Of Buying A Home In Gilbert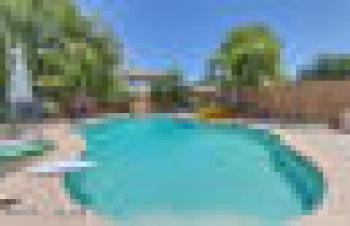 Buying a home is a major purchase for most of us. And there are a number of great properties in Gilbert Arizona right now, which can begin to feel overwhelming. Here are 5 quick tips to take the stress out of buying a home.
1. Know Your Limits. You probably have an idea in your mind of how much money you are willing to pay for your new home. But sometimes that's not enough. What happens when you fall in love with a home, and then find out you really can't afford it. Better to sit down with a lender or two, and get pre-qualified. This gives you a great deal of confidence going to look at homes.
2. Find a Great Lender. This is closely related to the first tip. If you find a great lender who is good to work with,
it will take a great deal of the stress out of buying a home. A great lender is experienced, and will explore the best programs for you. If you need a great lender, I can refer some to you.
3. Find a Great Agent. A real estate agent is like your partner in finding your new home. A real estate agent who listens to you, and is willing to put in the time and effort to find the best properties for you, especially in a market full of potential properties, can cut out a great deal of stress for you. The best agents will check into schools, neighborhoods, and anything else that is important to you.
4. Be Flexible. Sometimes we are determined to find "perfect." But "perfect" can be illusive; in other words, you can spend a great deal of time looking for perfect, and overlook many great homes. If you make a list of all your "needs," for a home and most of your "wants" you can then compare each home you look at. Does it fit all of your needs, and many of your wants? Then it is probably the "perfect" home for you.
5. Have Fun! You might not think that finding a new home is "fun" but much of it has to do with your attitude. If you surround yourself with the right people, understand the whole home buying process, and look at this as a great opportunity, your chances of "enjoying the ride" are much greater than if you just stumble through the process. This is something that you don't get to do every day, so enjoy the process!
If you need help finding the right home, or want to get an idea of what your home is worth, don't hesitate to contact me! Author:
Treehouse Realty
Phone:
480-426-1590
Dated:
July 7th 2014
Views:
342
About Treehouse: ...