Buying A Home In 2015
Christmas trees are coming down, recycle cans full or wrapping paper and boxes are on the curb and Santa has left town which means that the new year is rapidly approaching. A lot of folks have been telling me, "after the holidays, we're going to start looking to buy a home". So now that the time is here, how do you get started in making your dream of home ownership become a reality? Here is a few steps to get you started. First thing you want to do is give me a call.... 480-241-4570... Ok thank you. Talk to you soon...... Just kidding... The first step in home ownership is talking to lenders and finding out if you are qualified and how much you want to spend on your home. A lot of different things will effect your monthly payments besides the purchase price of a home. Things like interest rates, type of loan, HOA fees, and property taxes are some of those just to name a couple. A good lender can give you some hypothetical numbers that includes all of that to get you dialed in to where you want to be. I work with a couple great lenders that have always gotten done what they said they want to get done. I always recommend talking to a few of them before you decide who you want to go with. You will be entrusting this person to helping you carry out your goal and making your dream into a reality. Your going to want someone you feel comfortable with. Once you are qualified, that is the point at which I can search and search and search the market for you to help you find your dream home. Say you are looking for a home for sale in Gilbert, Arizona. You want to spend no more than $275k and you need at least a 4 bedroom. We can find every active listing within that criteria. With the way technology is now we can spend a lot of time looking at homes without every turning a wheel. We can narrow it down even further than that by zip code, lot size, sq footage, school boundaries, pool, pretty much any thing you could ask for. Right now is a great time because there is a lot of homes for sale in the valley. Then I take you to look at which ones you like the best until we walk into the one you want. That is when my real work comes in and I start the 30 - 45 day process of helping you buy your home. If you would like a more detailed explanation of the home buying process from pre-qualification to closing on the loan email me your request and I will send you an electronic copy of one that I put together for my buyer clients. Also, here are some current homes for sale in Gilbert, AZ just to give you and idea. Click on any of these to go to my site and perform your own custom searches. You can call me at 480-241-4570 or email me at pajakeric@gmail.com..
Click here for all the results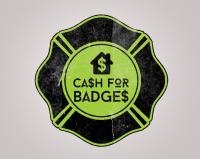 Author:
Vanguard at Treehouse Realty
Phone:
480-241-4570
Dated:
December 29th 2014
Views:
763
About Vanguard: Two local firefighters from the east valley have teamed up to create a program that gives people who...