Home In Five Advantage Program
The Maricopa County Industrial Development Authority, The City of Phoenix, and The Arizona Industrial Development Authority have come together to assist home buyers with getting VA, USDA-RD or FHA loans to help them buy homes in Maricopa County. Individual or families that qualify via the Home in Five Advantage program can get a 30-year fixed rate loan, along with a grant for 4% that helps to cover their down payment and closing costs. Special incentives are available for U.S military personnel and qualified heroes.
On a first-come, first-served basis qualified persons can get financing for new or existing homes, townhouses, condos or manufactured homes.
Home buyer Eligibility
Purchasers must have a maximum debt-to-income (DTI) of 45% and a minimum 640 FICO credit score.

Regular guidelines are in place to qualify for the loan like a down payment, acceptable credit and sufficient income.

All purchasers will need to go to a home buyer education course and get a certificate of completion. They will also need to get a home inspection done. The HUD.gov website has a listing of HUD authorized Housing counseling agencies that provide Pre-purchase Home buyer Education courses for home buyers.
Program Eligibility
Home buyers can buy a house in any part of Maricopa County which includes the City of Phoenix.

Purchasers must use the house as their principal residence in 60 days or less of closing.

Refinancing is not allowed with this program, it can only be used to buy a home.
Eligible Borrowers Income Limits:
Purchase Price Limit
Eligible United States Military Personnel and Qualified Heroes Special Incentives
"Qualified United States Military Personnel" refer to active United States Reservists, active duty U.S military, active National Guard members and Qualified Veterans. A "Qualified Veteran" (as outlined in 38 U.S.C.Section 101) is anyone that served in the active naval, military or air service, and who was discharged or released therefrom under any other conditions than dishonorable.
Down Payment Assistance
"Qualified Heroes are full time paid police officers, firefighters, teachers, etc

If this is something that you would like to learn more about, contact us for assistance with talking to a lender that can get you qualified..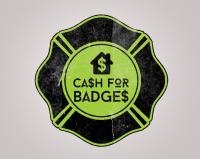 Author:
Vanguard at Treehouse Realty
Phone:
480-241-4570
Dated:
February 14th 2016
Views:
635
About Vanguard: Two local firefighters from the east valley have teamed up to create a program that gives people who...