10 Reasons To Buy A New Build
New home sales continue to do well as we approach mid March. Right now is a great time to buy and why not buy a new home? Here are 10 reasons to buy a New Home:
1. Obviously the first and most attractive advantage is Customization. I think we all dream about our ideal cabinets, granite, flooring, and sometimes even the beloved "Man Cave", ok maybe thats just men? But seriously, who doesn't want to customize their home?
2. Energy Efficiency- The Feds have implemented an International Energy Conservation Code and it is getting more stringent every year. Homes are getting more energy efficient from A/C units to appliances with every passing year, and with rising energy costs , energy efficient homes are more important now than ever. Yea for saving money!
3. New Appliances- It's not hard to see why this is attractive. Along with them being more energy efficient they just look a whole lot cooler and in most cases come with double ovens.
4. Repairs? What repairs? Having new water heaters, A/C units, appliances, plumbing, and housing fixtures really lowers the chances of any problems anytime soon.
5. Warranties- Not as if you will ever need one, but it is nice to know you have one.
6. Lower maintenance costs- New homes are being built with easy maintenance in mind. Builders all over the country are upgrading the materials used for this purpose alone.
7. Safety in general- Homes now have more fire safety features where homes years ago did not. Things like, fire rated doors, hard wired smoke, and carbon monoxide detectors, etc.
8. Financing- Builders have a lot more lenient financing and programs other lenders do not. For you that have a home that you need to sell some builders have home buy back programs and even property management companies to get and keep it rented. Some are able to add a pool into the financing where this cannot be done on most resales.
9. Concessions- With deeper pockets, builders offer huge incentives. They can offer to help pay your closing costs and in most cases all of them.
10. Save money- When you use us as your realtors on a new home, we will give you back 1% of the base purchase price. WHAT???? Can you say hello landscape? Blinds? Furniture? Or...................You get the point. :-)
So, if you were thinking about buying new, there you have it, 10 good reasons why you should. Call us before you enter the models and we will meet you there. ï»żHere is our featured community The Bridges at Gilbert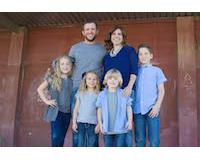 Author:
Colby and Michele Myers
Phone:
602-770-8393
Dated:
March 13th 2015
Views:
1,265
About Colby and Michele: ...