Appraisal Vs Market Analysis Whats The Difference
Recently I was posed the question by somebody close to me who is thinking about selling their home in Gilbert, AZ, "hey so what is the difference between a comparative market analysis (CMA) and an appraisal". I thought to myself, "self, that would be a great educational piece for my blog". So here it is in a nutshell
 Appraisals An appraisal is a written estimate of a property's market value completed by an appraiser. The value is based upon a market analysis of recent sales prices for similar properties in the area, and the property's physical condition. An appraisal is what a bank or financial institution will look at when originating a mortgage loan or completing a refinance. The appraisal is performed by an appraiser, an objective third party whose job is to give their professional opinion of the market value of a home. An appraisal is the appraiser's opinion of the property's value based on their knowledge and evaluation of the property. This opinion or estimate is developed using the three standard approaches to property valuation:
The Cost Approach estimates what it would cost to replace or reproduce the improvements as of the date of the appraisal, with deductions for issues like physical deterioration. This is added to the land value to determine that value of the property.
The Comparison Approach looks at properties of similar size, quality and location that have recently sold in order to derive a comparative value. Variations between the properties are factored into the valuation by adding or subtracting amounts to adjust for things like more bathrooms, a smaller lot, etc.
The Income Approach is generally used for commercial properties, and is not typically relevant for residential property valuations. The income approach estimates the value of the property based on upon the net income the property produces.
CMA (Comparative Market Analysis)
A CMA is an opinion of value on a piece of property that is prepared by a real estate professional, usually a Realtor. When someone wants to list their house for sale, their Realtor will put together a CMA to give some validity to his suggested listing price and show his client where he is getting this number from. A CMA is not an acceptable opinion of value for a lending or financial institution. When preparing a CMA, a Realtor will use the Comparison Approach, much like the appraiser does. By comparing sold and currently listed properties in the area of the subject property and using adjustment factors, your Realtor can get a good idea of your current market value.
If you are interested in selling your home in Gilbert, AZ or any part of the valley, and would like a CMA give me a call at 480-241-4570 or email me at

[email protected]

. You can also perform your own searches on current listings by visiting my site www.Eric.THGrealty.com .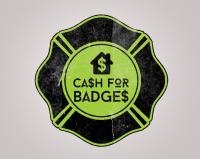 Author:
Vanguard at Treehouse Realty
Phone:
480-241-4570
Dated:
July 21st 2014
Views:
292
About Vanguard: Two local firefighters from the east valley have teamed up to create a program that gives people who...